Content Count

6,700

Joined

Days Won

72
About Mord
Rank

Disciple of Cthulhu


Birthday

01/29/1969
Contact Methods
Website URL

https://en.gravatar.com/mordante69
Profile Information
Gender
Location:

North of Innsmouth, Mordbunker HQ, Windham, ME, USA

Interests

MUSIC: Heavy Metal (King Diamond, Sword, Crimson Glory, Sanctuary, Scanner, Skyclad, Sabbath), Classic Rock (Alan Parsons Project, Al Stewart, Supertramp, Dire Straits, Steely Dan, Gordon Lightfoot), New Wave (The Cars, The Buggles, Kraftwerk, Gary Numan, Adam Ant, Men At Work, The Fixx).

Terminal Bibliophile: Horror (King, Hautala, Curran, Partridge), all things Lovecraftian (Laird Barron & Michael Shea). Sword & Sorcery (Melniboné, Hyboria; Howard RULES!) A Game of Thrones.

Wildlife. Shark tooth hunting. Fishing.

Writing.

Modding Combat Mission!

HISTORY: WWII, Military History, Feudal Japan, Dark Ages, Roman Empire, Medieval, and all the books and DVDs that go with them.

GAMES: CMBN, CMRT, CMFI, CMBS, CMSF2, Battle Brothers, Rome II, Shogun II, Medieval II, Empire, Napolean, Attila, Sniper Elite V2,3 & 4, Steel Armor: Blaze of War, Field of Glory I & II, Pike & Shot, Sengoku Jidai, OOB WWII, Qvadriga, Unity of Command, Crusader Kings II, Apotheon, Campaign Series: Middle East 1948 to 1985, John Tiller's Campaign Series.

Collecting classic RPGs (Call of Cthulhu, Talislanta, Ars Magica, Chaosium/TSR boxed sets).

Bored yet?
Converted
Location

MordBunker HQ, Pasadena, MD,USA

Interests

WWII, Heavy Metal,Horror,Wildlife, Killing Weiner Dogs

Occupation

State Sanctioned Assassin and Metal Zombie
About Me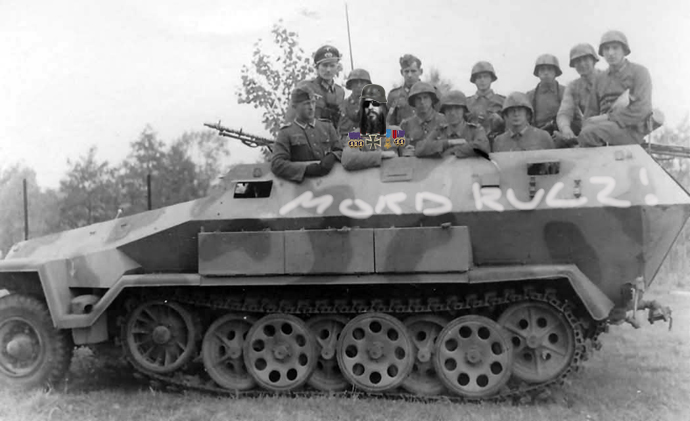 I am a highly decorated German WWII combat veteran and author; famous for my five volume opus on Halftrack Gunnery, published by Stackpole Books. When I am not creating works of literary art, or being awarded the Knights Cross, the Medal of Honor, the Bronze Star, and five Purple Hearts, I can be found roaming these boards, enlightening the ignorant (Michael Emrys) on the many fascinating aspects of the Halftrack Gunner lifestyle, and modding CM.
If you are interested in an autographed copy of one of my various masterpieces, please mail me a cashier's check for 1500 bucks and I'll get back to you when the hookers and blow dry up.
For more information on my award winning books and celebrated life, see here:
https://en.gravatar.com/mordante69
and here:
http://cmmodsiii.greenasjade.net/?page_id=3057